ABOUT FOUNDING ATTORNEY MARIA RELOS
Maria Relos has been working with local businesses since she was 16 years old. A natural with accounting and organization, she opened her own business at the young age of 19, consulting start-ups throughout Silicon Valley. She helped entrepreneurs launch their start-ups by setting up their accounting, establishing their business structure, organizing their operations, working with attorneys to form specific legal entities, assisting in obtaining financing, creating their business and human resource protocols, and scouting local talent.
Maria operated her own business all while attending Santa Clara University, where she obtained a Bachelor of Applied Science. After years of working with start-ups, Maria returned to Santa Clara University for law school. This time, she obtained a Juris Doctor in International Law and later an L.L.M. in intellectual property. She also completed a summer tutorial at Oxford University, Magdalen College.
For over a decade, Maria has focused on multiple practice areas, including real property, estates and trusts, civil litigation, intellectual property, conservatorships, construction litigation related to license and bond defense and construction defects, and business formation and transactions. She has also acted as General Counsel for various business clients including tech startups, small business owners, residential and commercial buyers and sellers, developers, homeowners associations, restaurant owners and vendors, contractors, brokers, agents, administrators of estates during probate, and other individuals and entities.
I established this law firm so that I could help the members of my community when they need it most.
COMPLIMENTARY ADVICE
A true advocate for her clients, Maria decided early on that free consultations are part of the Mosaic Law package. You shouldn't have to pay just to speak one-on-one with a knowledgeable attorney.
RAPID RESPONSE
Another founding principle of Mosaic Law is rapid response. If Maria happens to be in court or otherwise occupied when you reach out, she makes a point of promptly returning your call or message.
AFFORDABLE RATES
By focusing on efficient, effective legal services, Maria is able to cut out unnecessary costs, which keeps more money in your pocket. If money is a concern, talk to Maria about your financial options.
ESTATE PLANNING SERVICES
Maria provides full-service estate plan preparation, including estate tax avoidance for high income and high-net-worth clients, probate and trust administration, conservatorship services, uncontested guardianship matters, elder law advice, assisting families with children with special needs, and trusts for children. She routinely guides clients through the complexities of the probate court system and enjoys assisting clients in preparing a personalized estate plan that fits their needs.
REAL ESTATE SERVICES
In addition, Maria's experience is highlighted by a solid work history in the real estate industry as a real estate attorney, broker, and property manager. She has experience in all aspects of real estate transactions and litigation in relation to real estate disputes, commercial and residential lease agreements and tenant improvement negotiation and drafting, broker/agent representation and defense, agent/broker license compliance and defense, contracts, and franchise agreements. Her experience is accentuated with reviewing, negotiating, drafting, implementing, and enforcing commercial and residential leases, construction agreements, modifications, and change orders, and dealing with state and local governmental agencies with permitting and use issues.
BUSINESS & CORPORATE LAW SERVICES
Along with her real estate experience, Maria has experience in all aspects of contract review and drafting in relation to intellectual property agreements and technology transfer agreements, including but not limited to non-disclosure agreements, invention assignment agreements, employee contracts, professional services agreements, software as a service (SaaS) end user license agreements (EULA), terms of service, and other general corporate contracts.
CIVIL LITIGATION SERVICES
Since obtaining her license, a substantial majority of Maria's practice has involved litigation in all her relevant areas of practice. She has participated in every aspect of a civil litigation case from start to finish, and has acted as second chair at trial assisting lead counsel by reviewing witness testimony, cross-examination, and exhibits and providing follow-up questions, conducting in trial witness preparation, performing research, as well as organizing all pleadings, discovery, and exhibits. She is a certified legal researcher, detailed and thorough in her motion drafting, an excellent negotiator who works consistently to settle her cases, if possible, before trial, and an educator for her clients in the litigation process and as well as what to expect as the case progresses through the courts.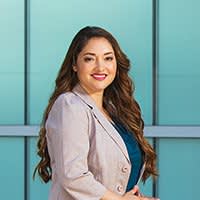 DIVERSE LEGAL SERVICES IN THE BAY AREA
If you have a legal concern that involves estate planning, real estate, corporate law, or intellectual property, give Mosaic Law a call. Based in San Jose, founding attorney Maria Relos offers legal services to clients throughout the Bay Area. Reach out today to schedule a free consultation.