FAST, COST-EFFECTIVE LEGAL SOLUTIONS
If you have legal concerns related to assets, real estate, or a business, I can help you take the steps to protect them.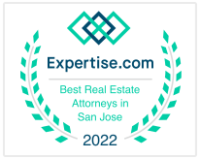 INTELLECTUAL PROPERTY, BUSINESS LAW, REAL ESTATE, & ESTATE PLANNING ATTORNEY
IN SAN JOSE, CA
Offering bilingual legal advice to help you success available on short notice
1. ANSWER ANY QUESTIONS
Do you feel like your legal issue is too complicated? I'm here to assure you it's not. I can help clear up any confusion and keep you informed so you can feel confident every step of the way.
2. EXPLAIN YOUR OPTIONS
There's never just one way to solve a problem. I can lay out all the options and help explain what they mean for your business or estate, so you have a clear understanding of your situation.
3. FIND A SOLUTION
Whatever option you decide to take, I'll provide experienced legal counsel to ensure that any questions or concerns that you have are resolved as quickly and efficiently as possible.
MARIA RELOS
---
ATTORNEY AT LAW
I pride myself on helping all of my clients make sense of the complicated steps that are involved when it comes to business formation and estate planning. I have the knowledge and experience you need to ensure your interests are protected and you're set up for success. I'm also bilingual, so I can serve the needs of my clients in both English and Spanish.
PRACTICE AREAS
I offer unbiased advice for your legal issues — in English or Spanish.
---
SERVING THE LEGAL NEEDS OF PEOPLE FROM SAN JOSE TO SAN JOAQUIN
APPOINTMENTS ARE AVAILABLE AT ANY LOCATION IN THE BAY AREA
SAN JOSE, CA
Serving as the economic and cultural center of Silicon Valley, San Jose is a booming city of innovation.
SUNNYVALE, CA
Established in 1912, Sunnyvale is home to several tech giants including Apple Inc and Yahoo! Inc.
MOUNTAIN VIEW, CA
Located in Santa Clara County, Mountain View is named for its scenic view of the Santa Cruz Mountains
PALO ALTO, CA
Established in 1894, Palo Alto was named after a coastal redwood tree, known as El Palo Alto.
STANISLAUS COUNTY, CA
Situated on the east of San Francisco Bay Area, Stanislaus County is home to many bay area workers
SURROUNDING AREAS
Whether you live in one of these counties or in the surrounding area, I am proud to represent you.
FROM START-UPS TO ESTATE PLANNING
I CAN PROVIDE ADVICE AND GUIDANCE FOR YOUR FUTURE
Whether you're an entrepreneur looking to launch a new business, or you're simply looking to set up an estate plan to protect your assets and ensure your family's future is taken care, I'm here to help you devise a plan for success.
SMART ASSET PROTECTION FOR ANY SITUATION
My knowledge and expertise can help you feel confident knowing that you have experienced legal counsel on your side when you're making the most important decisions of your life. I can help protect what's important to you and your family and outline a plan for the future to help ensure you have every chance at reaching your goals.
After years of working hard to get to where I am today, I understand the value of everything that's earned along the way. You've worked tirelessly to get to where you are, which means you need an experienced attorney that has your back to protect your assets and business interests.
A FOCUS ON ORGANIZATION & EDUCATION
I'm committed to providing a high level of personalized service to all of my clients so they can understand that my sole focus is on their individual needs. Whatever challenge you're facing, I'll walk you through all of your options so that together, we can find a solution that works for you.